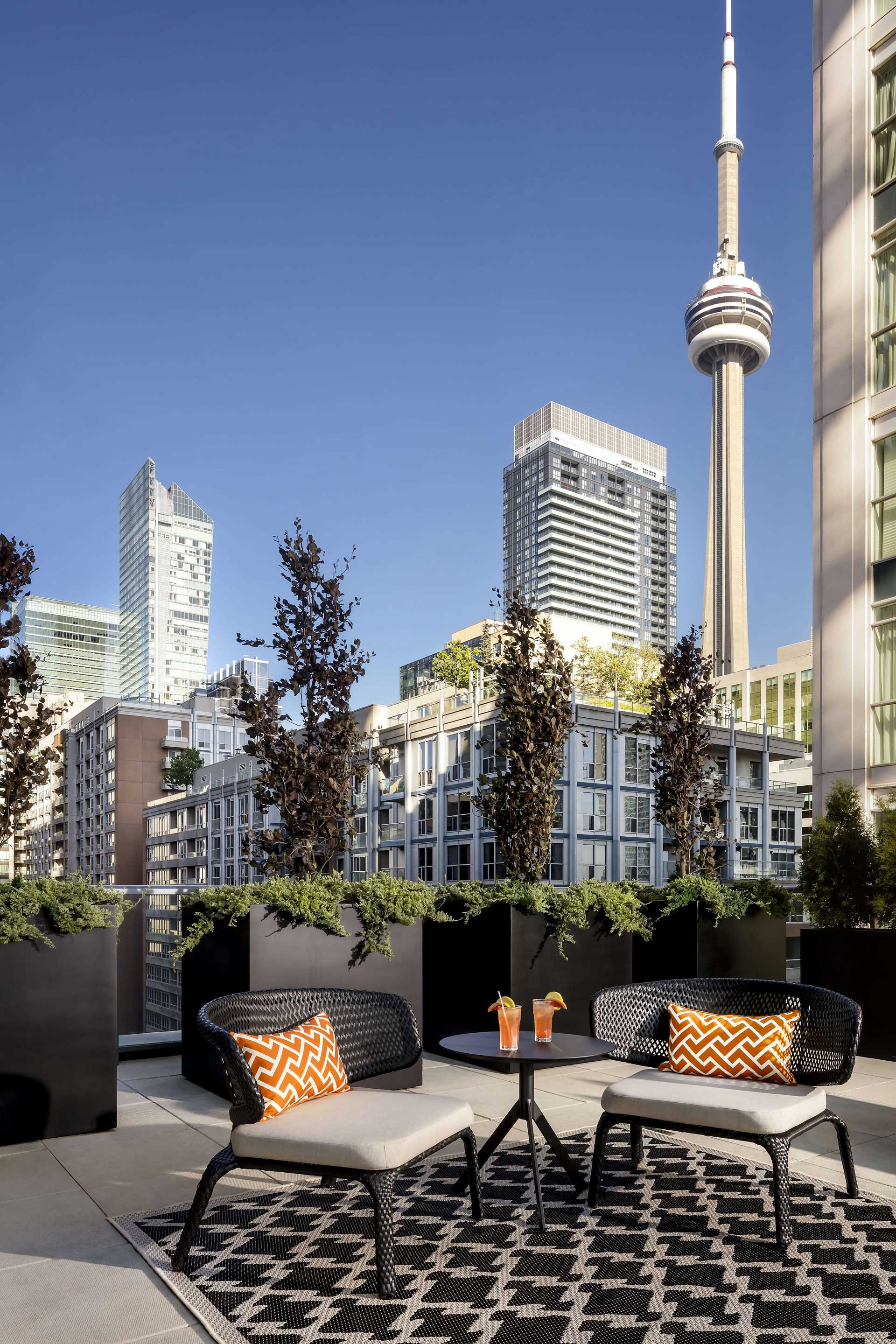 07 Jun

Summer in the City at Bisha Hotel

Planning a summer break but dread the thought of battling cottage traffic with swatting mosquitos as your reward? How about pampering yourselves with a 3 or 4 day "Staycation" at Bisha Hotel?

Since its opening in September 2017 as the first 5-star luxury destination in the heart of the Entertainment District, Lifetime's Bisha Hotel and Residences has been ground-zero for the trendiest parties and events for style-makers, urban tastemakers and celebrities, or those who just as soon lie back in the lap of luxury and be spoiled.

From its private den-like lobby, the ultra-luxe boutique Bisha Hotel occupies the first eight floors of the 44-storey tower, and who knows who you may run in to? Perhaps Lenny Kravitz, who's 'Kravitz Design' firm created an entire floor of the hotel. There is a 24-hour gym to maintain your routine and a rooftop infinity pool as your summer sanctuary – with outstanding views high above the busy city. The room appointments and features are of the highest quality, with a sleek, smooth and cosmopolitan feel.

Drink and food options abound, from Mister C Bar Room in the lobby for cocktails, Michelin-Star chef Akira Back's famous Japanese-Korean restaurant on the second floor or the newly-acclaimed K?st Restaurant on the 44th floor for the perfect dinner overlooking the metropolis.

Time to reward yourselves.

So. Very. Civilized.