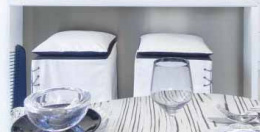 25 Mar

Dispatches From The Past
"Decorative light, often in the form of ornate chandeliers and pendants, is like the jewellery on an outfit. At The Yorkville, we did a fixture over the kitchen island that's really more of a modern sculpture that just happens to be electrified." -Melandro Quiltan, principal of Tomas Pearce.
To read the full article, click here.